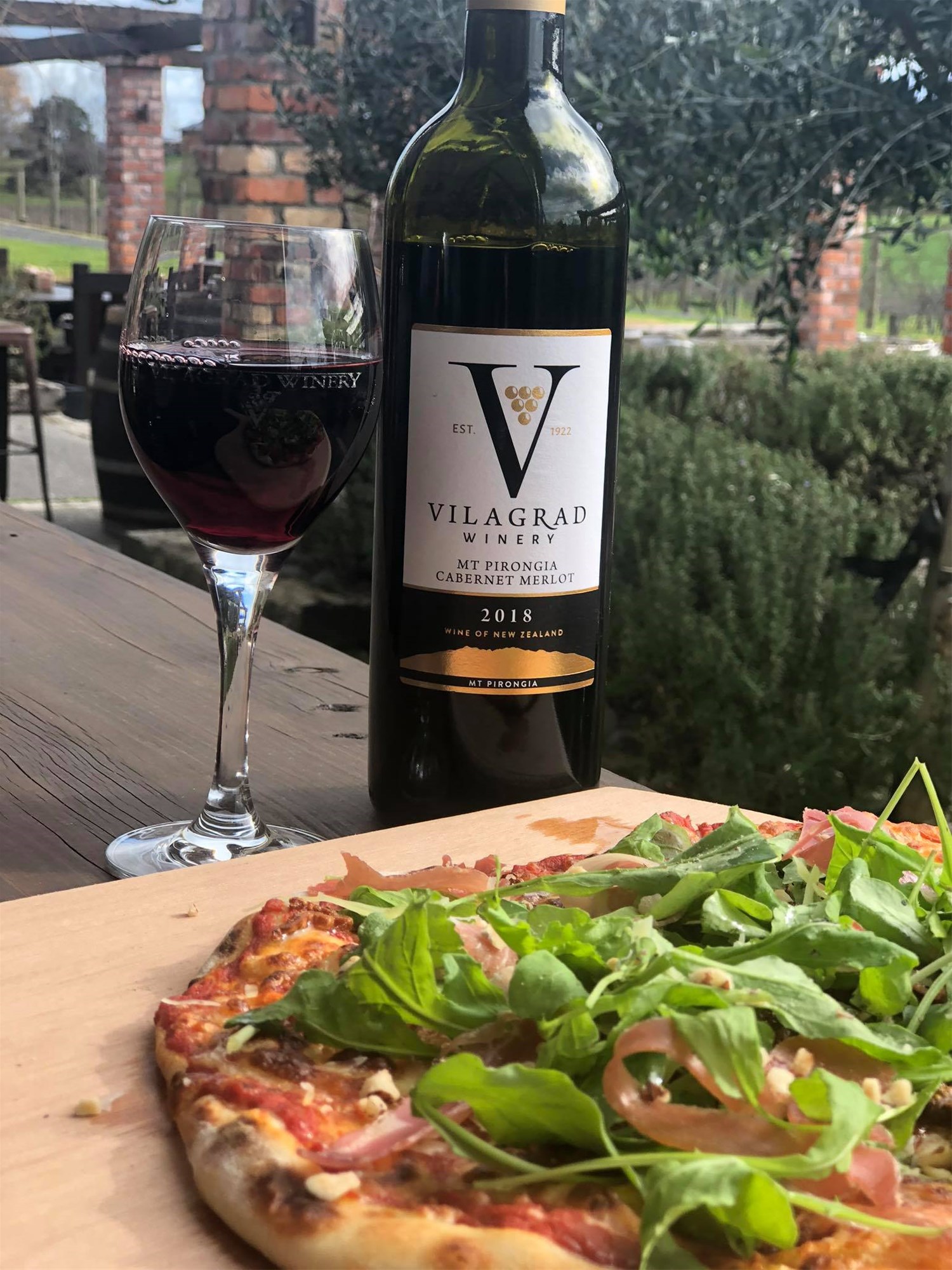 late night live music from 4:30-7:30pm every Friday (Friday 9th, 16th and 23rd April are all fully booked).
hours : Friday 11am -8:00pm Saturday 11am - 3:00pm
Menu

Small Plates

Warmed marinated olives with lemon & rosemary olive oil 9.0
Flat bread from oven - served with pesto & mandarin hummus 16

Hand cut agria potatoes, oven roasted & seasoned with rosemary & flaky sea salt, served with roast garlic aioli 13.0
Fries with tomato sauce & our roast garlic aioli 9
Salad - Mixed garden salad with feta and Vilagrad dressings 12.0

Napoli Style Pizza's

Garlic Pizza Bread - Olive oil, flaky sea salt 15.0
add mozzarella 2
Margherita - fresh buffalo mozzarella, Napoli tomato, fresh basil & flaky sea salt 24.0
Diavola Pepperoni - Calabrese & Sopressa Salami, mozzarella & parmesan, Napoli tomato 25.0
Capriosca - roast aubergine, artichokes, roast red pepper, olives, feta, mozzarella, Napoli tomato 25.0
add bordeaux ham $3
Prosciutto - Prosciutto, dried fig, mozzarella, crumbled blue vein, rocket & olive oil drizzle,
shaved Parmigiano-Reggiano, Napoli tomato 26.0

Sauteed Prawn & Caper - marinated lime/garlic prawns, roast red pepper, lemon rind, mozzarella & olive oil drizzle with garlic white sauce 29.0
Add- vegan cheese / extra meat / veges / mushrooms / pineapple $2

Platters

Cheese Board - A selection of local Meyer cheese's, gouda, aged cheddar, goat cheese and blue vein, housebaked crostinis & crackers. Vilagrad fig & ginger chutney, Vintage Port jelly. $16 (1) $32 (2) $48 (3)

The Winemakers platter- Prosciutto, chorizo & salami. Meyer gouda & aged cheddar, blue vein cheese, roast red pepper dip, pesto and mandarin hummus. Chefs pickled mussels. Homegrown olives & pickles. Vilagrad Port jelly. Served with a selection of oven baked crostini, fresh bread, crackers & fresh fruit $49 (2) $69 (3) $89 (4)

Little Ones

Fries with tomato sauce and our house-made aioli 9.0

Free range crumbed chicken tenders - pan fried served with roast garlic aioli, fries and mesclun salad 17.0

Margherita pizza (small) - fresh Buffalo mozzarella, Napoli sauce, fresh basil, 14.0
with Bordeaux ham 16.0
Hawaiian Pizza 15
Double Cheese Pizza 15
Ice-Cream Sundae - Chocolate sauce with crumbed Oreo's 9
Real fruit icecream, mixed berry / strawberry / blueberry / raspberry $5.50
Oreo crumb icecream $5.50

Please ask our staff or visit the counter for our selection of cabinet treats.
Please advise our staff of any allergies or dietary requirements that you may have.
Opening hours: Fridays 11:00 am -8:00 pm and Saturdays 11-3pm
Reserve your table online to avoid missing out