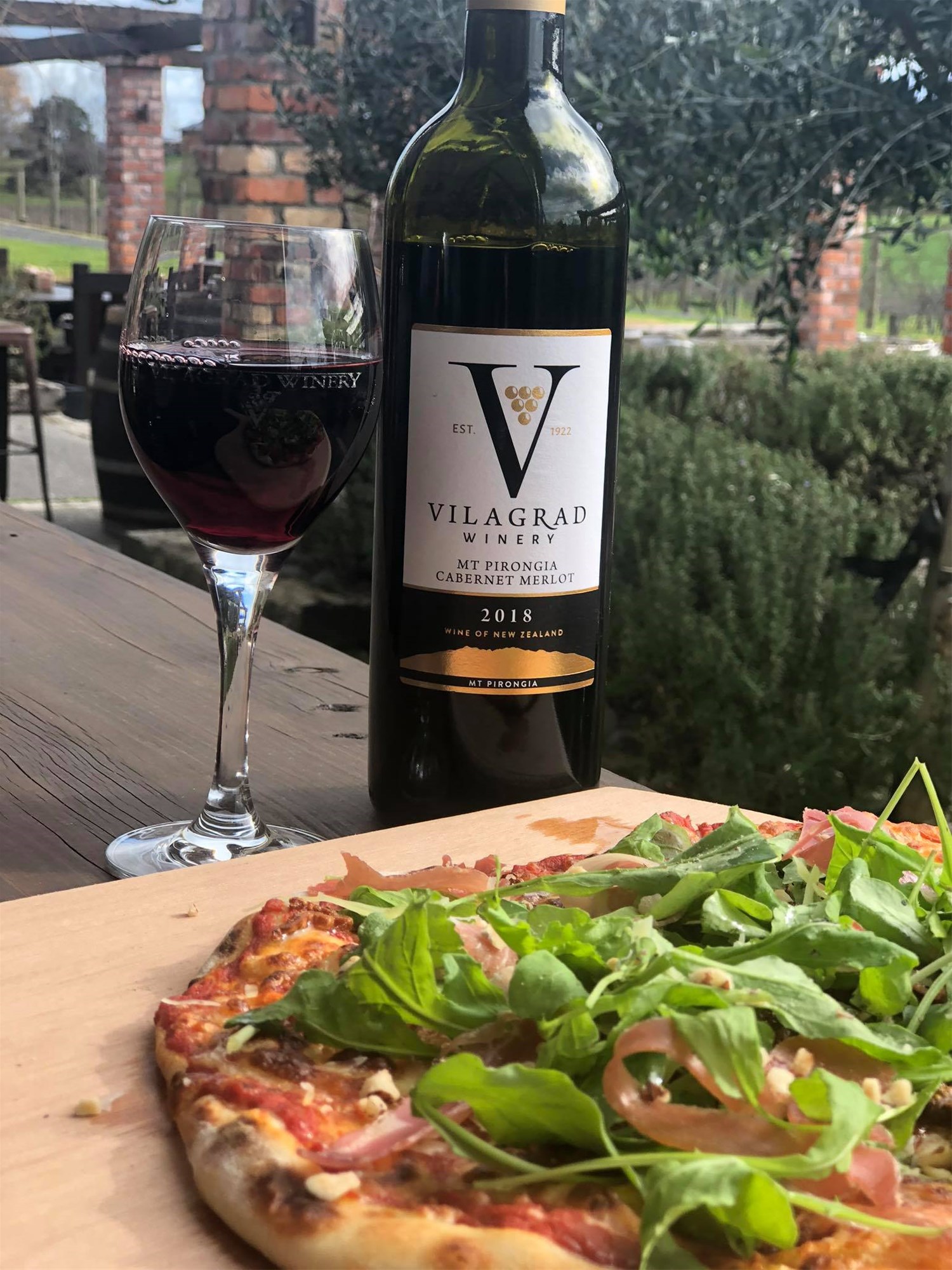 We will be re-opening our cafe in January 2022. Stay tuned for our available dates.
Late night live acoustic music from 5:00pm-8:00pm
Hours: Friday 1pm -8:00pm
Menu

Small Plates

Warmed marinated olives- mixed olives with lemon, rosemary, & olive oil 9.0
Flat bread from oven - served with pesto & mandarin hummus 16.0
Hand-cut agria potatoes- oven roasted & seasoned with rosemary, chilli flakes, & flaky sea salt, served with roast garlic aioli 13.0
Fries- with tomato sauce & our roast garlic aioli 9.0
Salad - Mixed garden salad with feta and Vilagrad dressings 12.0

Napoli Style Pizza's

Garlic Pizza Bread - Olive oil, flaky sea salt 15.0
add mozzarella 2.0
Margherita - fresh buffalo mozzarella, Napoli tomato, fresh basil & flaky sea salt 24.0
Diavola Pepperoni - Calabrese & Sopressa Salami, mozzarella & parmesan, Napoli tomato 25.0
Capriosca - roast aubergine, artichokes, roast red pepper, olives, feta, mozzarella, Napoli tomato 25.0
add bordeaux ham $3
Prosciutto - Prosciutto, dried fig, mozzarella, crumbled blue vein, rocket & olive oil drizzle, shaved Parmigiano-Reggiano, Napoli tomato 26.0

Sauteed Prawn & Caper - marinated lime/garlic prawns, roast red pepper, lemon rind, mozzarella & olive oil drizzle with garlic white sauce 29.0

Platters

Cheese Board - A selection of local Meyer cheese's, gouda, aged cheddar, goat cheese and blue vein, house-baked crostinis & crackers. Vilagrad fig & ginger chutney, Vintage Port jelly. $32.0

The Winemakers platter- Prosciutto, chorizo & salami. Meyer gouda & aged cheddar, blue vein cheese, roast red pepper dip, pesto and mandarin hummus. Chefs pickled mussels. Homegrown olives & pickles. Vilagrad Port jelly. Served with a selection of oven baked crostini, fresh bread, crackers & fresh fruit $49.0
Crumbed chicken tenders - pan fried served with roast garlic aioli, garden salad, and handcut agria potatoes $26

Kids menu (11 and under)

Fries with tomato sauce and our house-made aioli 9.0

Free range crumbed chicken tenders - pan fried served with a green leafy salad and fries 17.0

Margherita pizza (small) - fresh Buffalo mozzarella, Napoli sauce, fresh basil, 14.0
with Bordeaux ham 16.0
Hawaiian Pizza - mozzarella, bordeaux ham & pineapple with napoli tomato sauce 15.0
Double Cheese Pizza - Napoli tomato sauce with mozzarella & parmesan cheeses 15.0
DESSERTS
Hot chocolate brownie - with chocolate ganache, raspberry and chantilly cream 14.50
Ice-Cream Sundae - Chocolate sauce with crumbed oreo's 9.0
Real fruit icecream, mixed berry / strawberry / blueberry / raspberry $5.50
Oreo crumb icecream $5.50

Please ask our staff or visit the counter for our selection of cabinet treats.
Please advise our staff of any allergies or dietary requirements that you may have.
Reserve your table online to avoid missing out