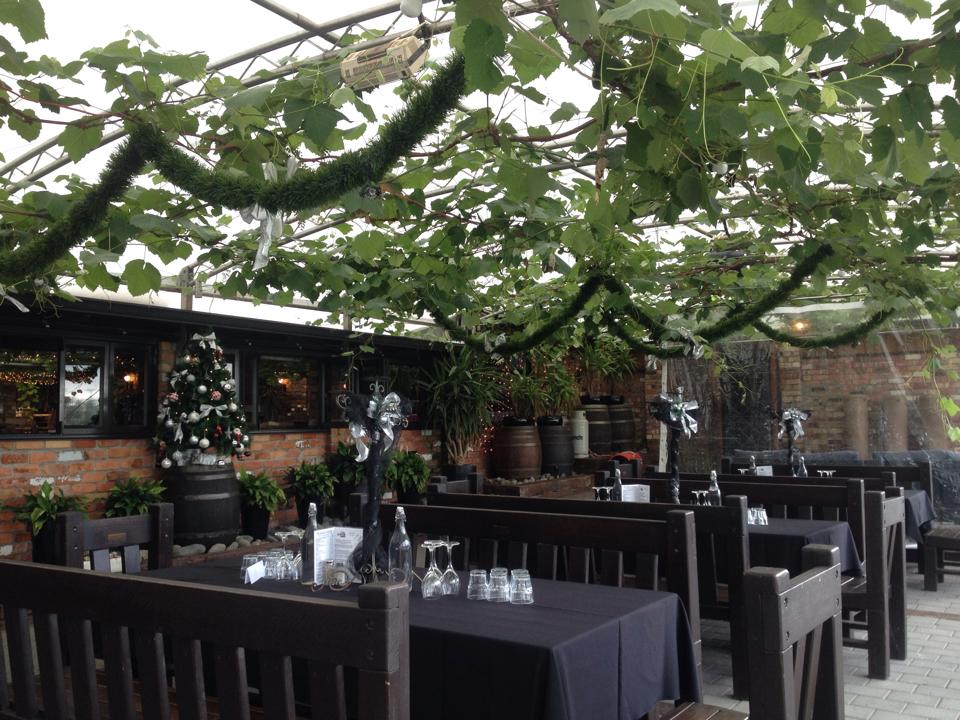 Relax, Wine and Dine your Christimas

with

Vilagrad
Get in quick for 2021
Live music- Jacob on piano
Full bar facilities available.
From 12pm until 4pm
Onsite accommodation available
You must scan the QR code or sign in on arrival and scan your Vaccine Pass at the door.
Dates:
Friday 3rd December
Friday 10th December
Only $59.90 Per Guest including GST. (Drinks not included)
Price includes:
Vilagrad Christmas Lunch Banquet.
Spit roast pork & lamb served with apple & mint & Vilagrad gravy.
Fresh whole fish marinated and baked served with white wine coconut cream reduction sauce with side of bok choy, mushrooms, red and white cabbage (GF, DF)
European salads and hot vegetable dishes.
Mixed lettuce salad with Vilagrad French dressing (GF, DF).
Vilagrad Spanish Salad with crisp garden vegetables (published by Cuisine) (GF, DF).
Roast agria potatoes with rosemary, garlic and parmesan cheese.
Indian lentils with tomato, cumin, coriander and ginger (GF, DF).
Steamed garden vegetables in a roasted red capsicum sauce. (GF, DF)
Selection of fresh breads, relishes, chutneys etc...

Chef's cake of the day served with fresh whipped cream, black dorris plums, yoghurt and Vilagrad's homemade caramel sauce.

Gluten free option available upon request



Tea/Coffee (fresh ground coffee and herbal tea selection).
Award winning wines
Pinot Gris
Charminer- Waikato's favourite wine
Rosé
Viagrad Apple Cider
3 Brothers Chardonnay
3 Brothers Sauvignon Blanc
3 Brothers Pinot Noir
Mt Pirongia Cabernet Merlot
Sparkling Charminer & Sparkling Pinot Gris
Tawny & Vintage Port
View our full drinks list here
Priced from $9.50 per glass & $46 per bottle. Full bar facilities are available including tap and bottled beer, range of juices plus a selection of spirits.
Book now phone 07 8252893 or email wines@vilagradwines.co.nz