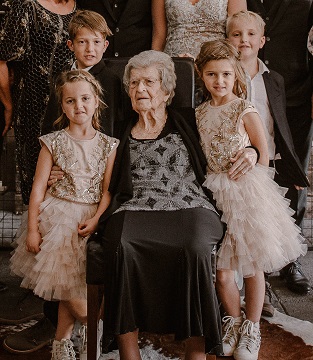 Established in 1922 by Ivan Milicich Snr, Vilagrad Winery is now in its fifth generation as a family owned and operated winery. Specialising in fine wine, food and entertainment.
Our exquisite range of multi award winning wines are carefully hand harvested and hand crafted at the winery creating high quality wines that reflect the climate and soils of the region.
Enjoy our delicious Mediterranean cuisine with a relaxing Sunday Lunch, a memorable Wedding Day or the sensational Harvest Festival. Vilagrads exudes a unique sense of history, charm and style to every occasion.
While following in the footsteps of previous Milicich generations, the three brothers have taken a step further in creating an unprecedented wine, food and entertainment package.
Four renowned New Zealand wine regions have been selected for their prominent wine varietals and in each of these wines the essence of the unique landscapes is captured. The Nooyen brothers have sophisticated the traits of each of these varietals to produce exclusive wines of exceptional character. These wines include: Gisborne Chardonnay, Hawkes Bay Merlot, Wairarapa Pinot Noir, and Marlborough Sauvignon Blanc.