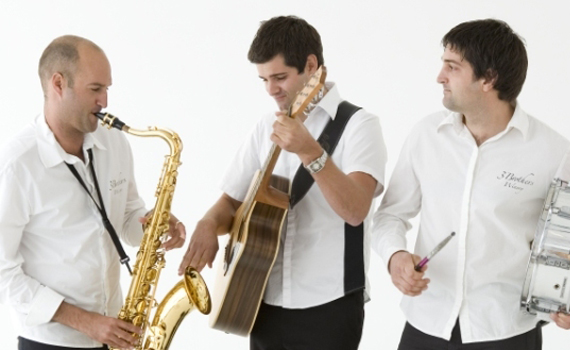 Enjoy good music with 3 Brothers Band
The 3 Brothers Band are now available for bookings
Book the band now for your special occasion.
Jacob Nooyen (Piano, keyboards, saxophone, vocals & B.V's)
Adam Nooyen (Acoustic & electric guitar, lead vocals & B.V's)?
Kristian Nooyen (Percussion, Drums, Congos, vocals & B.V's)
Kenny Simmonds (Bass guitar, B.V's)
Sunday Sessions
Having grown up in the entertainment business the 3 Brothers have had much experience in the industry. Kristian and Jacob were part of a very popular band called No Thrills when they were attending St John's College. No Thrills went on to win the regional Smokefree Rockquest which then led to many performances including Mountain Rock Festival, Strawberry Fields Festival and Sweetwater's. Adam was also a member of the band Flinch, they too won the regional Smokefree Rockquest competition and went on to perform many local shows and even produced a CD.
Having always performed in their individual bands the 3 brothers would get together and play at their family establishment Vilagrad Winery. Regular performances on Sunday lunches led to the formation of the 3 Brothers Band. Performing for many weddings, conferences, birthday parties, festivals and special events. 3 Brothers Band has been established for 4 years. The 3 Brothers Band make sure that their music is enjoyed by all.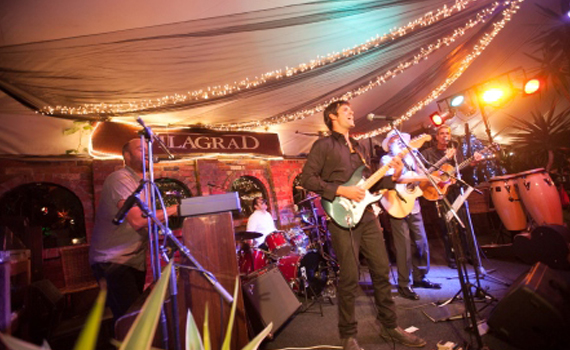 3 Brothers have brought in their live musical performance and improvised with D.Js all over N.Z including Soane, Rick Rush, Cuffy, Dick Johnson, Karn Hall, and many more.
Adding a live influence Jacob performs the tenor and soprano saxophone, Kristian provides a distinctive range of percussion including the congos, Adam provides both electric and acoustic live guitar utilizing a variety of effects and fronts the performance as M.C.
Together these boys help create a vibrant atmosphere and add another dimension to dance music. Live shows include Spy Bar Auckland, Stoney Ridge Waiheke Island, Vilagrad Dance Parties and many more.
Listen to a sample of the 3 Brothers Band.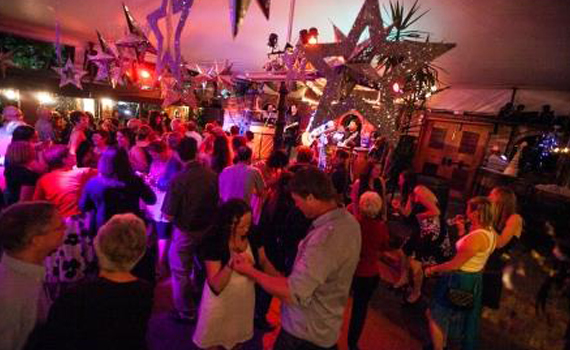 "Thank you so much for the amazing job you did for us at our wedding, you made the night!"
Lerena & Henry

"You really created a fantatic atmosphere and had everyone up dancing! Thankyou also for playing "more than words" for me its my favourite, and just added to an amazing day. We've had so many complements about you and wanted to pass on our appreciation and gratitude. Good luck with future endeavours "
Murray & Leigh-ann
"A big thank you for making our wedding rock! with your awesome music. We really appreciated the awesome job you all did and for being able to play a wide range of music to suit the different age groups. You did a fabulous job and we have had wonderful comments everyone, thank you"
Rebecca & Scott Stewart